Castle – Merichas cliff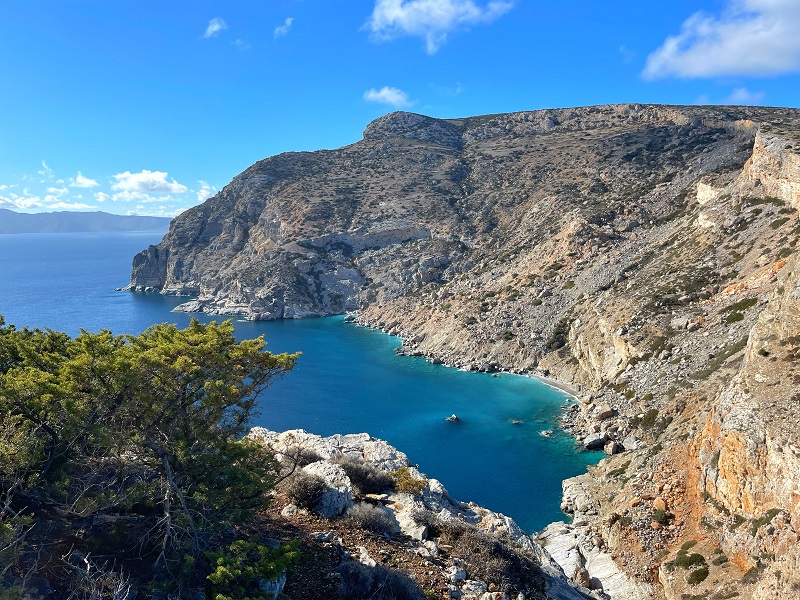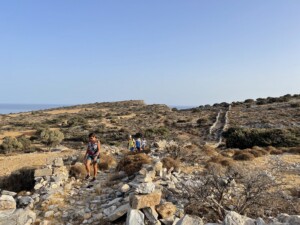 The path starts shortly after Panagia village. The route to the cliff is easy and not long, accessible to all. During the hike we will discuss about nature, the history, myths, customs and traditions of Iraklia. We might encounter goats living free on the mountains as well as an eagle's couple. We take a rest to admire the breathtaking view at the edge of the cliff!
The second part of the route includes a visit to the ruins of the Hellenistic castle.
Includes:
Guided walk tour
Photos from the tour
Liability insurance
Duration: About 3 hours
Length: 5.5 km (3,5 miles)
Cost: 30€ / person – Special prices for families and groups
Group size: Minimum 4 people and maximum 15 people – option of private tours
Difficulty level: Easy – age 4 +
Start time: 16:30 (April – August) / 15:45 (September – April)
Meeting point: Intersection
Tips
    Wear Hiking or sports shoes
    Bring water: 1.5 liters / person
    Bring your backpack (optional)