Castle – Spirals – Windmill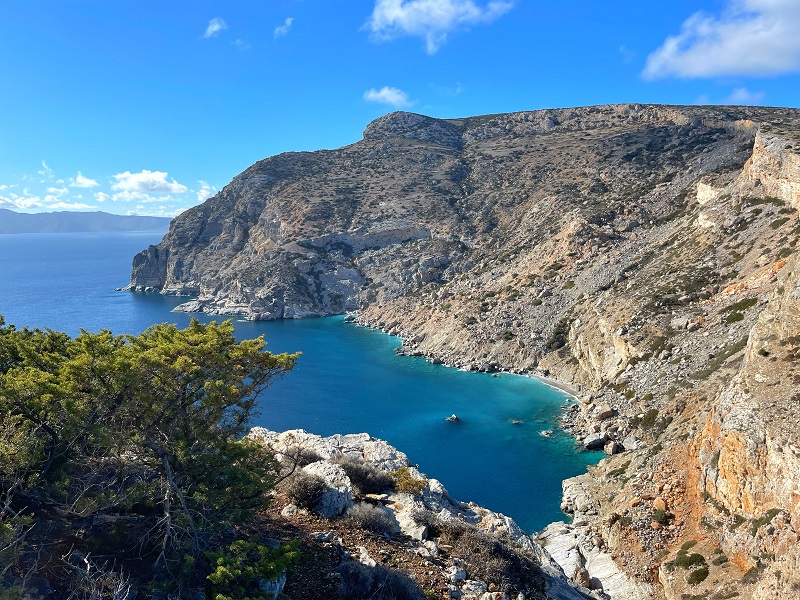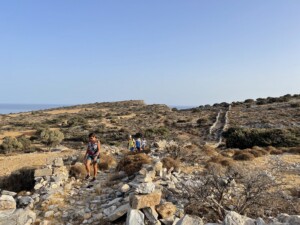 A journey to the past!
This loop trail starts and ends in the village of Agios Georgios. During the hike we will talk about the nature, history, myths, and traditions of Iraklia.
A visit to the nearby Castle will follow. Then, we will follow the trail that passes past the ancient rock carvings called Spirals, remnants from the prehistoric era. Next, we will walk over the bay of Vorini Spilia reaching an old windmill which will be our last stop before returning to the village. The windmill is ideal for photos overlooking the sunset!
Includes:
Guided walk tour
Photos from the tour
Liability insurance
Duration: About 3 hours
Length: 5.5 km (3,5 miles)
Cost: 30 € / person
Group size: Minimum 4 people and maximum 15 people – option of private tours
Difficulty level: Easy – age 6+
Starting Time
16:30 (April-August)
15:45 (September-November & February-March)
Ending Time
19:15 (April-August)
18:30 (September-November & February-March)
Meeting point: Intersection
Tips
    Wear Hiking or sports shoes
    Bring water: 1.5 liters / person
    Bring your backpack (optional)